Popular Destinations
Welcome to Ideal South America
Who are we … and where do we come from? Our backgrounds are as diverse as our team – from U.S. professionals who lived and worked in South America, to local tourism specialists, in-country. After years of working in the US, Peru and Ecuador for other businesses, our founder assembled an international team of men and women that shared a passion for two things – the tourism industry and traveling this fun, mysterious and surprising continent. Ideal South America was born and the rest, as they say, is history …
For some travel tips, have a look at our blog page here: South America Travel Secrets
With Ideal South America, you get the best of both worlds. Because we're a US company, we know what you're looking for and what's important to you. We answer your questions right away and make sure you get the information you need. And we also have offices in South America, giving us local, on-the-ground knowledge and expertise.
South America is a fascinating place, it's our absolute pleasure to share it with you. Welcome, and buen viaje!
To learn more about some local sustainability initiatives, click here: Sustainable Tourism
To stay in touch with us and receive our newsletter, sign-up here: Latin America Travels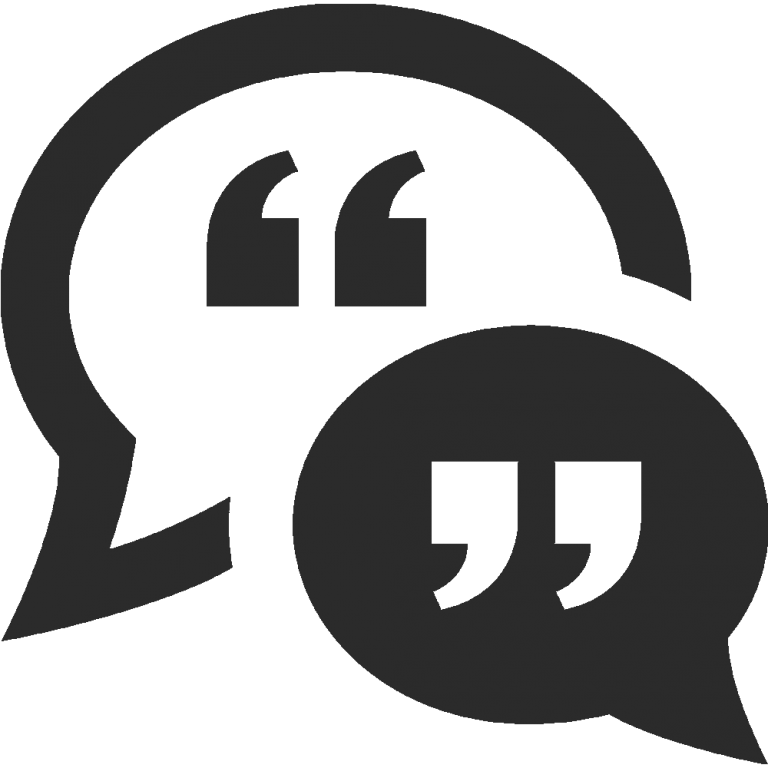 Dear Max,
Steve and I wanted to pass on our sincerest thanks to you and your team for arranging our wonderful Galápagos and Easter Island trip.
We can honestly say that everything, from being met at the airport in Quito, to the selection of boat trip through the islands to the tour of the Easter Islands was just wonderful.
We knew that we would enjoy the adventure regardless but your arrangements and selection of hotels, tours and guides even exceeded our expectations.
How you managed to arrange such perfect weather and the opportunity to see all the animals we hoped to see is beyond us but we are very grateful
I would be more than happy to recommend you and your teams excellent services anytime.
In the mean time, we are sending our best wishes for a happy and successful 2020.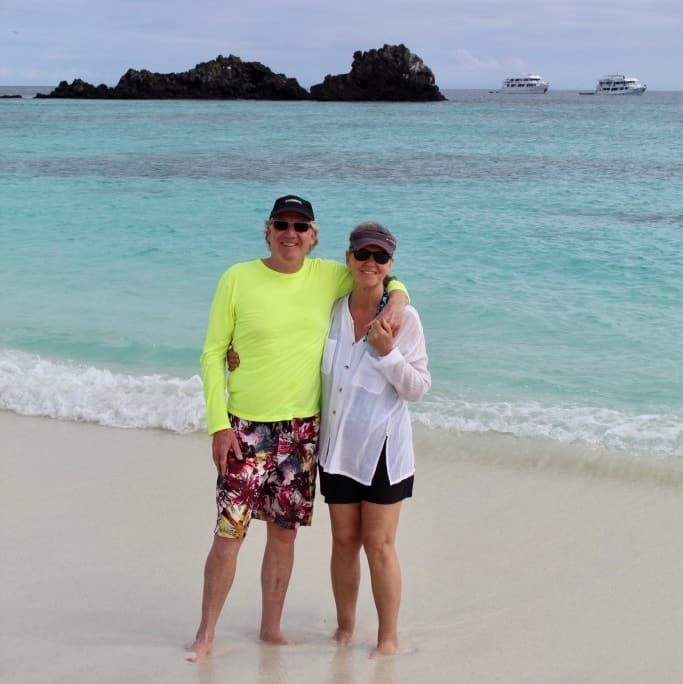 The Enhagens
Easter Island & the Galapagos, Dec. 2019
Yes, the trip went even better than great, it was fantastic! I posted most of the photos on Facebook and have already recommended your company, and you personally, to a number of friends and relatives, who saw the photos and asked about your firm.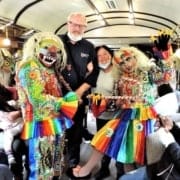 Eugene D. & Eugene G.
Galapagos & Peru, March 2022
Dear Max,
We've just returned from our dreamed trip to Peru, Chile and Argentina and we'd like to thank you for this literally perfectly planned and organised journey! The whole program was fulfilled to the least detail with no changes or delays, everywhere we were met on time by very friendly and interesting guides, all the places and tours were fantastic!!!
We had unforgettable 3 weeks in South America thanks to you!
Thank you! Thank you! Thank you! — Tanya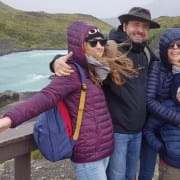 The Dimitrova Family
Argentina, Chile, Peru Jan. 2020
Hi Max, Donovan and Isabel,
We just got home from the most fantastic well-organized trip! Thank you so very much for arranging the trip of a lifetime. Absolutely nothing went wrong and all of the people we dealt with in South America were wonderful. The drivers were prompt (usually early), the guides were interesting and taught us so much about the people, culture and history of their country. Some incredible memories will include galloping across the pampas in Argentina and snorkelling with sea turtles and hammerhead sharks in the Galapagos! The hotels were all lovely and in great locations with friendly staff. We really enjoyed the bike tours and their guides.
We started planning this trip with you in 2019 and we greatly appreciate your honesty, integrity and flexibility dealing with covid and political turmoil. We will be happy to recommend Ideal South America to all of our friends and will be contacting you when we plan to return to South America again.
With our deepest thanks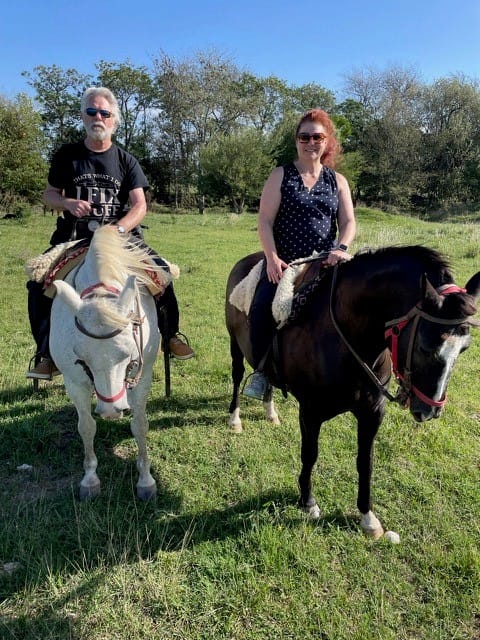 Andrea and Paul Jull
Chile, Argentina, Ecuador & Galapagos – March, April 2023
We had a fantastic trip!! Our guides were awesome! The Amazon cruise was so nice and loved that there was only about 60 people on board and each had a balcony room. Food was great. We loved that we had a private tour guide in Iguazu and Rio. The excursions were fantastic! I have recommended it to all my family and friends already! Will definitely be looking at some of your other tours in other countries for the future!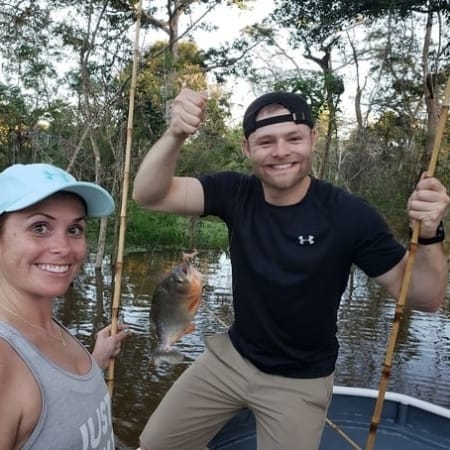 Evans Family