Galapagos Amazon Tour – Ecuador
Includes transfers, tours & hotels – internal flights will be added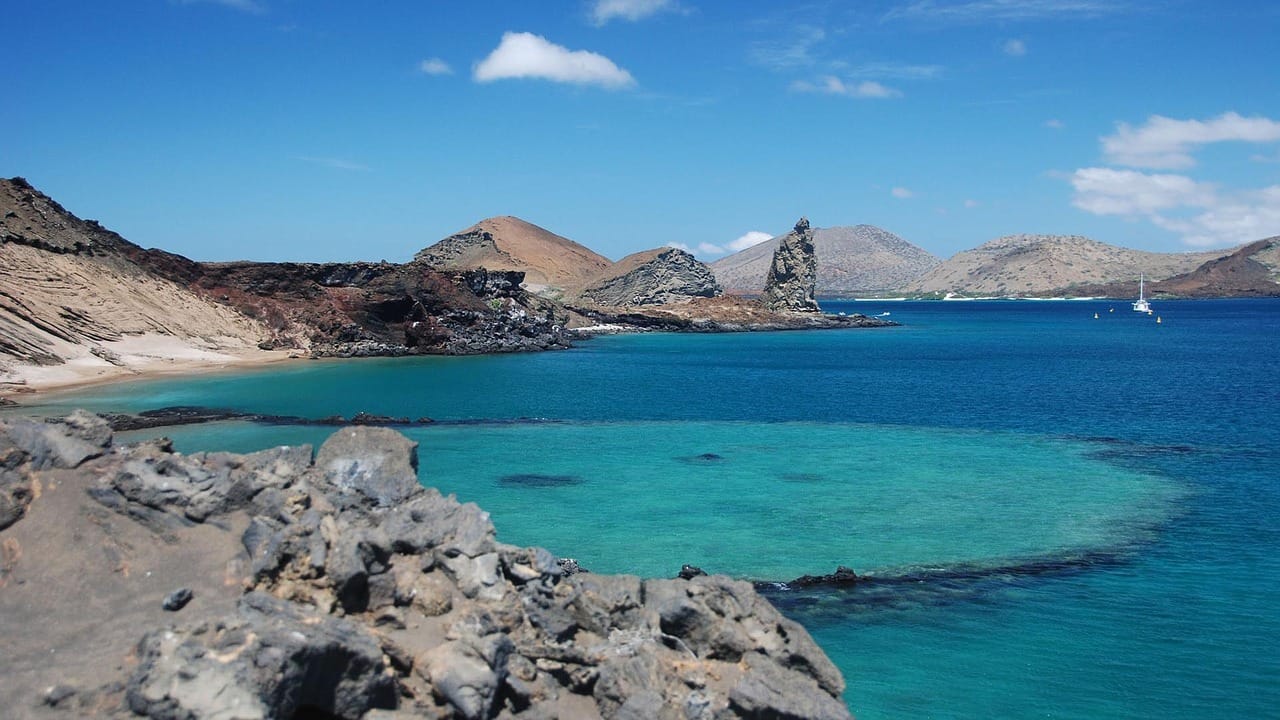 Sample Itinerary – Will Be Customized
We know you'll be tired after your trip, so we'll pick you up at the airport in Quito—the UNESCO city whose beauty has earned it the nickname of "Florence of the Andes"—and take you straight to your downtown hotel.
After a short flight over the Andes, you'll arrive at the Amazonian city of El Coca, where a motorized canoe takes you straight to the heart of the jungle's mystery. Here herons, kingfishers, and macaws will surround you. After a break to freshen up, you'll paddle the waterways with expert guides who will point out toucans and exotic monkeys, before coming in the late afternoon to your beautiful lakeside lodge. In the evening, you can take a night safari to hear the jungle's wild cries and follow the track of the crocodile-like caiman.
After a restful night under the jungle's dense canopy, you'll head out to experience the region's clay licks. Here hundreds of brilliantly colored parrots, macaws, and parakeets swarm to supplement their diet with the clay on the riverbank, and you'll experience two of the biggest in the area. Afterwards, following an easy hike with our expert naturalists as your guide, you'll visit some local indigenous communities to meet their families and learn about their traditions. In the evening, sway gently in the lodge's hammocks, letting the Amazon's nighttime calls soothe you to sleep.
The next morning, you'll experience the Amazon as never before: from above. Perched 120 feet off the ground, in the top of a huge ceiba tree, you'll look out over the jungle's lush canopy and sense its true vastness. From there, you'll cross over to a wooden platform for a bird's-eye view of the region. Later we'll navigate the Amazon's waters in a dugout canoe, looking for river otters, following our guide's lead as he takes us to the best wildlife-viewing spots.
After breakfast, spend the morning making friends with tamarinds and capybaras before returning to El Coca for your afternoon flight back to Quito.
Ecuador means "equator" in Spanish, and on this full-day tour of Quito, you'll straddle the Big Line itself as you visit Mitad del Mundo, the place where Earth's two hemispheres come together. You'll also visit the gorgeous colonial cathedrals and convents of this UNESCO World Heritage city, savoring its museums, artwork, and cuisine before returning at night to your hotel in Quito's historic downtown.
The Galapagos' isolation has made them unique: many of their flora and fauna exist nowhere else on Earth. On this final stretch of your tour, you'll meet the same finches, tortoises, sea lions, and sharks Charles Darwin encountered when he disembarked here almost 200 years ago.

After arriving at the islands' airport and boarding the ship of your choice (choose from larger, more stable vessels of 90-100 passengers and smaller, more intimate ones of 16-20), you'll set out on a four-day cruise that takes you from mangrove swamps to cactus forests to beaches made of volcanic rock. Expert guides will take you on pangas (motorized rafts) as you meet boobies, flamingoes, albatrosses, seals, iguanas, and other rare species, and locals will tell you strange tales of the islands' earliest inhabitants.

Each day offers a choice of two excursions, which may include trekking through the highlands of San Cristobal to meet hundred-year-old tortoises, snorkeling with sea turtles and Galapagos penguins, or watching sea lions rolling on the beach with their iguana friends. If you like, you can also extend your cruise for up to eight days, or stay extra days in one of the islands' hotels.
In the morning, you'll catch your flight back to Quito on the mainland, and from there your connection home.

All our tours are fully customizable and can depart on any day. Please contact us for your personalized tour program.
Background to Amazon & Galapagos Tours
Golden-lion tamarinds and neon-blue macaws, capybaras and hundred-year-old tortoises: South America's wildlife is legendary. On this once-in-a-lifetime tour, you'll have the chance to come within touching distance of these and other species as you venture into two of the most important bio-reserves on the planet, the Galapagos Islands and the Amazon Rainforest. Your adventure begins with a canoe expedition deep in the jungle, where you'll be surrounded by the screams and smells of countless exotic birds, mammals, and insects. From your thatched-roof rainforest lodge, you'll climb high above the jungle's canopy to glimpse the vastness of the Amazon, before returning to ground level to track caimans and river otters.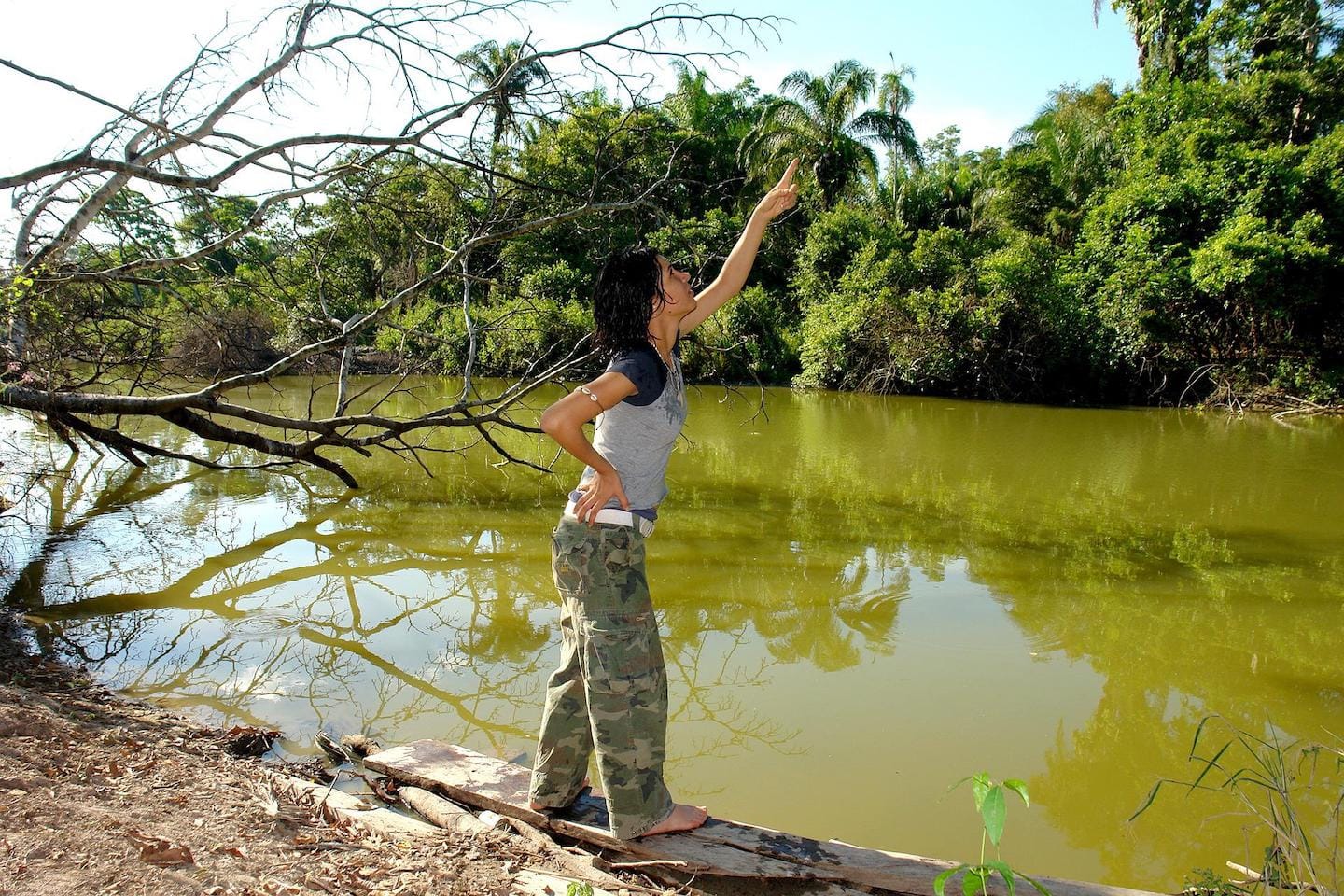 Later, after a brief stopover in civilization, in the dazzling Andean city of Quito, you'll travel to the Galapagos, where Darwin made the observations that culminated in his epoch-making theory of evolution. Here, on your extended island cruise, you'll meet finches, sea lions, and tortoises so unspoiled by outside predators that they come right up to you as you cross their path.
Best of all, throughout your adventure, you'll have with you our expert guides, who'll teach you about the species you encounter and the ecosystems they inhabit. They'll make sure your hikes are as informative as they are comfortable. Travelers to the Amazon and Galapagos frequently describe their experiences as life-changing. Learn why when you come with us to these pristine sanctuaries in the wild heart of nature.