Antarctica Tours
Includes transfers, tours & hotels – internal flights will be added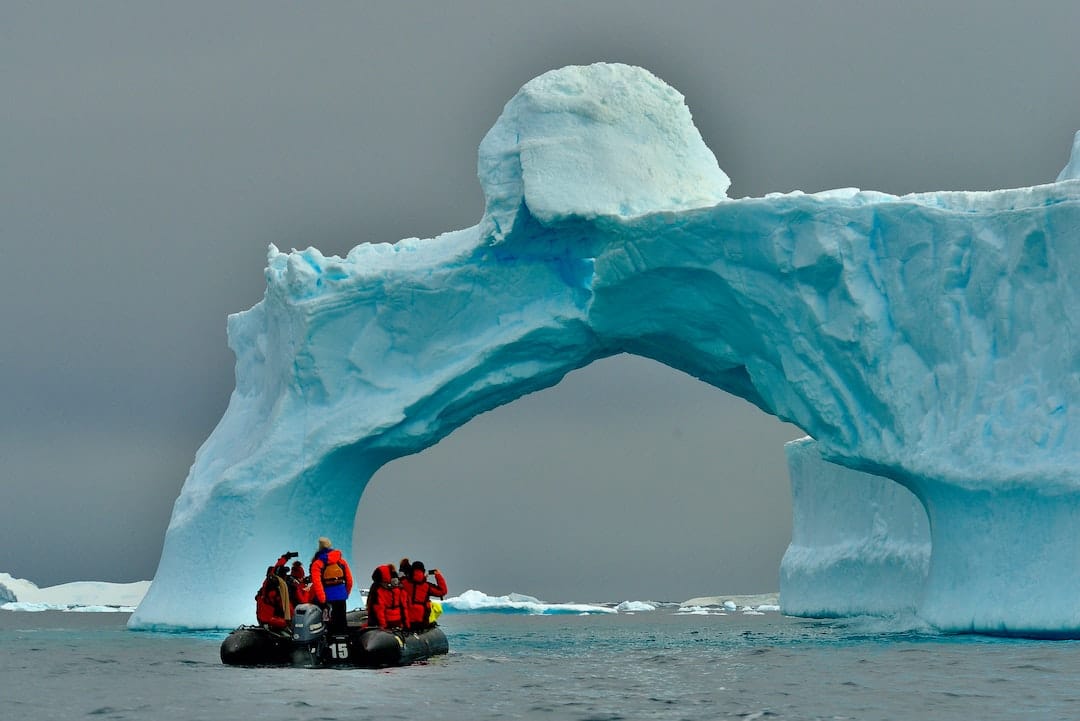 Sample Itinerary – Will Be Customized
You may arrive in Buenos Aires at any time during Day 1 of the itinerary. Upon your arrival in Buenos Aires, you will independently transfer to the group hotel (pre-night hotel included).
After breakfast at the hotel, the group will transfer to the airport and board our private charter flight from Buenos Aires to Ushuaia, Argentina. Upon arrival, we'll take a short city tour of this quaint port town before heading to the pier.
Prepare yourself for potentially rough water, but hope for a smooth sailing as the Drake is unpredictable and always changing. You'll spend these first days getting to know your shipmates, while we'll provide safety briefings and insights into what excitement lies ahead.
It is perhaps the first sight of land itself that is embraced as the true beginning of any Antarctic expedition. You can begin to appreciate why this region has long captivated the attention of explorers and travelers alike.

We will take Zodiac excursions from the ship to explore bays, channels and landing sites each day. With wildlife always at the forefront of our minds you will visit penguin rookeries, scout for humpback and Minke whales and search for a number of the southern seal species, including the cunning leopard seal. The majesty of the Peninsula's mountains will enchant you as you scramble up snowy pathways to vantage points offering you 360° views of your surroundings. One of these in particular, in Orne Harbour, gives the opportunity to visit a chinstrap penguin colony high up on a ridge. Here you'll have the choice between going for a mountain hike or spending time sitting quietly on a pebbled beach to enjoy the antics of curious penguins.

Amidst the serene silence of Antarctica, noisy interludes now become indelible memories, such as penguins squabbling over prized pebbles, or the boom and crack of a calving glacier in Neko Harbour. Every day will be different, having been carefully crafted by your Expedition Team so as to entertain and educate you about this wonderful part of the world.
The journey back across the Drake Passage provides you with some final opportunities to enjoy the crisp Antarctic air. Spend time on the deck watching for seabirds and scouting for whales, enjoy a few final presentations by your Expedition Team or simply relax and reminisce about your experiences.
You will arrive in Ushuaia in the morning after breakfast. After disembarkation, you will have a little time to explore Ushuaia before we transfer to the airport for the return group charter flight to Buenos Aires.