Peru Machu Picchu Patagonia Tour 
Includes transfers, tours & hotels – internal flights will be added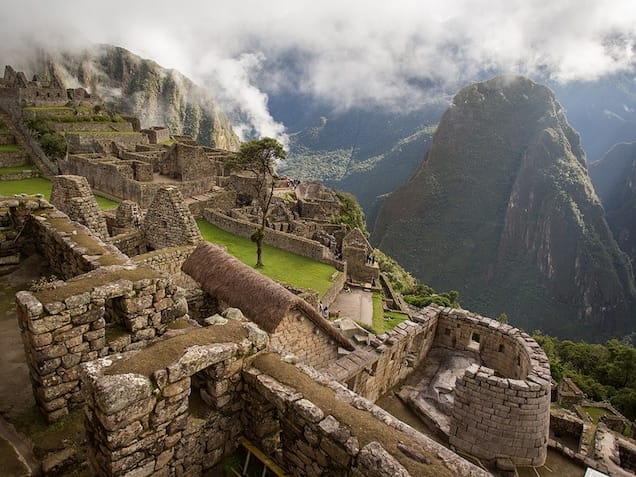 Sample Itinerary – Will Be Customized
After a long international flight, we'll meet you at the airport in Lima and take you to your hotel – either at the airport (if flying to Cusco next day) or in central Miraflores (if staying in Lima).
We recommend adding a day to see Lima and decompress from your international flight. Choose from a city tour including visits to its grand colonial plaza, catacomb-filled churches, and pre-Colombian museums, a market visit and cooking class, or visit a traditional fishing village.

But you can also head straight up to Cusco on this day. You would fly from Lima over the Andes to arrive at the Inca capital of Cusco – 11,000 feet above sea level. Upon arrival, we'll pick you up and take you to stay in the Sacred Valley, located at a lower and more manageable altitude to acclimatize. If there's time, we'll stop by the town and markets at Chincheros, before arriving at your hotel.
Today we'll bring on a tour of the Sacred Valley of the Incas, accompanied by a professional, English-speaking guide.  You'll have the chance to visit the markets at Pisac – the most famous in the Valley – with wares from local vendors, and if there's time, the ruins above the town.  With a lunch break included, you'll also visit the village and ruins of Ollantaytambo – a special Inca fortress with a unique history … and the departing point for trains to Machu Picchu.
Today you'll catch a train to Machu Picchu town, where your guide awaits to bring you on the bus up to the entrance of the incredible Inca citadel. These are not just ruins – it's a city – a staggering archeological and engineering masterpiece! After an expertly guided tour, you should have some time to enjoy if further at your leisure – walking to the Inca Bridge or the Sun Gate, taking more photos, or simply sitting in quiet contemplation. In the afternoon, you'll catch a train back to Cusco.

Option: You can choose to spend an extra night in Machu Picchu town, visiting Machu Picchu again the following day and climb the ubiquitous peak of Huayna Picchu.
Today you can join a small group for a tour of Cusco – the ancient center of the Inca universe. The Cusco cathedral and central Plaza de Armas are special in their own right. And the visits to the Q'oricancha (Temple of the Sun) and Sacsayhuaman make it even more worthwhile.
Today you'll fly to one of South America's cultural meccas – Buenos Aires, the birthplace of tango music and dance. We'll bring you to stay in one of its fashionable neighborhoods, such as Palermo or Soho, for easy access to a tango show that same night or shopping and a tour the following day.
Along with your travel partner and English-speaking guide, keep your eyes and ears peeled for street performances, old-time cafe notables, boutique shops and restaurants, world-class parrilla beef, Evita Peron's grave, and the day-glo, colorful houses of La Boca.
You'll take a short flight to El Calafate—the gateway to southern Patagonia. You can visit the fabulous glacier museum in the afternoon, or just rest and relax in your hotel or mountain lodge.
On this full-day tour of the blue Perito Moreno Glacier—one of the few in the world that's not receding—you'll take a boat ride that brings you close to its walls of ice, some as big as a city. Even when they are not calving, you can hear it moving – it's alive! Enjoy time on the well-designed walkways – which help make this destination so special – to explore further on your own. You'll also walk around Redonda Bay, home of swans, flamingoes, upland geese, and South American coots, before returning to El Calafate.
Today we will head back towards Glacier National Park, for 1hr 30mins, with the snow-capped Cerro Frías as our backdrop, to arrive at Nibepo Aike Ranch – the only ranch in the area that has maintained the traditions of sheep-shearing and Hereford cattle-breeding as its primary focus. Enjoy an inviting hot drink and a delicious snack in the classic quincho (rustic dining room)! Walk the coast of Lago Argentino, watch how a real gaucho (the Argentine cowboy) works the shearing shed, and view a unique demonstration of gaucho horsemanship. Always with amazing mountain and glacier views in the distance. At the end of the day, return to the quincho, where a mouth-watering grilled lamb awaits, sizzling over a traditional Patagonian fire pit. Vegetarian meals are available.
Depending on your flight time, you may have room for a guided tour of Buenos Aires before going to the airport—and then on to your connection home.

All our tours are customized and can depart on any day. Contact us for your personalized tour program.
Background to Machu Picchu Patagonia Tours
Imagine a land so geographically diverse, so rich in natural beauty that it draws explorers and adventurers from the world over. When you journey with us through Peru and Patagonia, you'll live and breathe these sublime landscapes, from spreading glaciers, to vast flatlands, to the misty crags of the Andes.
And your South American escape isn't just about the outdoors. Legendary cities also await you—cities like Cuzco, the ancient Inca capital, with its Spanish colonial churches and stone temples to the sun; or Buenos Aires, birthplace of the tango. All along, while exploring the wild Peruvian sierra or Patagonia, scaling the peaks of Machu Picchu or horseback riding in front of glaciers, our expert guides will be by your side, to help you experience this odyssey to the fullest.