Section 1: The Combo Trip
9 Days Minimum – 12+ Recommended
PASSENGER CORNER
Carmen Hall from Ontario, Canada, shares her thoughts from her trip in March 2016:
In the Galapagos, there were so many memorable experiences on islands or snorkeling and seeing the myriad of wildlife that are so comfortable with human presence. The professional Galapagos guides/naturalists attached to our boat added tremendous value!
At Machu Picchu, the historic and spiritual aspects of the site, coupled with the engineering, construction, and agricultural features, all helped to make the visit amazing.
South American ground transportation, particularly in mountainous areas, is a bit scary. Vehicles seem first class, but roads and driving habits take getting used to. Be prepared for some exciting drives!
And on a more practical note: Most of the trip in Peru is at altitudes near 3,000-4,000 meters (10,000-14,000 feet); therefore, pre-trip conditioning and prescribed altitude sickness medication makes for a more comfortable adaptation and experience. Also, good bug spray on the hikes is much needed. Finally, pack light… sort of universal advice, one only uses about a third of what one packs. We had packed hiking poles and snorkeling gear for the trip, but in the Galapagos, this was all available on the ship.
Hopefully, you now feel comfortable with doing this trip and are excited to start planning it. Now for the really good stuff, where we start exploring the major options, questions, and issues surrounding the Machu Picchu & Galapagos combo trip.
Hopefully, you now feel comfortable with doing this trip and are excited to start planning it. Now for the really good stuff, where we start exploring the major options, questions, and issues surrounding the Machu Picchu & Galapagos combo trip.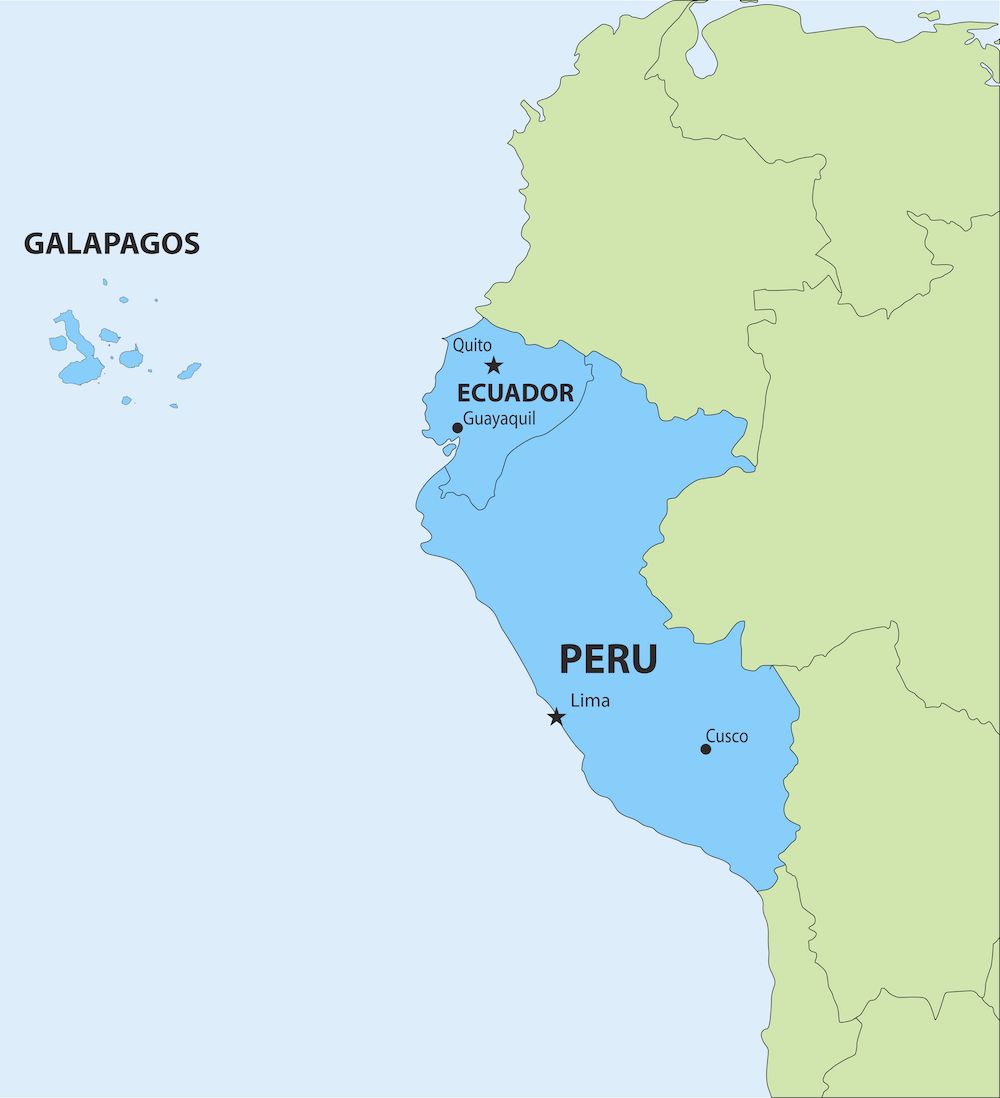 Getting Started
Group or Private Tours/Tour Programs
First let's clarify the difference between "tour" and "tour program." The tour program or package covers the entire combo trip, which is composed of various tours. When you read about tours, think of these as the excursions you do each day – your daily tours.
Some tour programs are organized for fixed departures on certain dates. These are normally done in a group, along with one tour leader that stays with and escorts you and the group entire way. He or she might join the group from their home country airport, before arrival in South America and then stay with everyone throughout the trip. This type of program has some advantages, such as sharing the experience with fellow travelers, and is hopefully organized to include like-minded people of similar age and
experience. This can be especially appealing to those planning to travel alone from their home country. It will offer greater safety and camaraderie in numbers, but don't assume that just because you're traveling on a group tour that the costs will be lower. Costs depend on the travel agent, tour operator, and class of service.
The other option is a private trip or tour program. With this option, you and your travel partners depart from home and fly to South America on your own but are then met and assisted at each arrival location and destination by various local representatives who then transfer and guide you around. You won't be traveling with the same large group and tour leader the entire time, so that can add some variety.
Then, for each locale, you can decide if you want group or private tours each day. These choices are decided ahead of time, before travel, while planning the itinerary. Private tours would be a bit more expensive as you would have the guide and/or driver (if necessary) all to yourselves. With group tours, you would share the guide, experience, and vehicle with a dozen or so other tourists. Note nearly all tours in the Galapagos are small group tours of about 12-16 in each. Private tours there are very rare. Finally, you can even mix and match a bit – joining a group for your tour of Cusco, for example, and having your own guide for Machu Picchu (recommended).
For private tour programs, you have more flexibility in terms of travel dates, along with your choice of yachts and hotels and more importantly, the itinerary itself! On fixed departure group tour programs (trips), this is all chosen for you ahead of time. Since the private tour program option offers much more flexibility and is not necessarily more expensive, I recommend going this route. In either case, you'll want to clarify these options and details with your travel agent or booking agency.
Your Guide Wil Be a Total Pro
Most, if not all, of your tours and excursions will be guided by a local person – Ecuadorian or Peruvian – who is a professional, English-speaking guide and usually guides only that specialty destination – Machu Picchu or the Galapagos. For example, your guide in Cusco might also guide you around the Sacred Valley, but another person – a Machu Picchu specialist – will receive you in Machu Picchu Pueblo (town), where the train arrives. It's a serious profession down there, and they usually have degrees and licenses in tourism. This person is usually a man, but there are, of course, some female guides as well, and there are many more women working for the local South American tour operator "behind the scenes" in reservations, operations, administration, and management.
You'll be pleased to know that the vast majority of the guides have extensive local knowledge, speak English well, and do their jobs with passion and enthusiasm. And this is despite the fact that they may have been doing guided tours in the same place for years! Note the drivers and transfer assistants are usually not the same person as your guide and might not speak much English. However, an English- speaking person (either the transfer assistant or guide) should be there with you on your tour. You might just verify this with your travel agent to ensure that at least your introduction to each country will be an English-speaking one.
The travel agency in your home country usually works with various local tour operators in each country, and it will be those operators who choose and schedule the guides, drivers, and transfer assistants that
will meet you in person and take you from one place to the other. So yes, these operators are very important – as, of course, is your choice of travel agent, since it is your agent that will choose the Galapagos ship and local tour operator, who then chooses your guides. Although you don't usually have a say in who your guide will be, you might be able to request someone if you have a recommendation from a friend who traveled there. A big takeaway from this is that the best agents and operators usually work with the best guides, so choose your agent with care!
IF YOU'RE TRAVELING IN A GROUP, BE PROACTIVE
One mistake I often see travelers making is to wait for friends and family to decide what they want to do. Of course, it's worth asking what they want to do and inquiring about options to try and satisfy everyone. But in the end, it might be easier to just start planning, consult them along the way, and if they can't commit – just book what you want. Build it and they will come! This is YOUR dream trip, after all, and you shouldn't miss it due to the indecisiveness of others. It's understandable – we can all be fickle sometimes when it comes to travel plans. And the greater the numbers, the more difficult it becomes to organize, reach common ground, and make a decision. It can be difficult enough between just two like- minded travel partners!
Keep in mind that if you are booking a trip 6-12 months or more in advance, many deposits are wholly or partially refundable if circumstances change more than 3-6 months before travel. You'll, of course, want to double-check the terms and conditions of the agency you're booking with, but this should you give you a bit more confidence to move forward.
Now, if it's a family trip, and you really want everyone to go – from little seven-year-old Nancy to nearly grown-up Pete, hard-working Sally and Mike, and retired John and Jane – then that's a different story. Multi-generational trips like this are very special, but yes, difficult to organize. It's definitely possible, but you'll certainly want a travel agent's help with it. Don't worry if everyone's spread out across the country. It's easy enough to arrange distinct international flights that arrive in the same connection city in North America – Miami, Atlanta, or Houston, typically – then depart for South America together. Or the respective parties could even arrive in Lima or Quito on separate flights altogether, and you would simply have multiple transfers at different times from the airport to your same hotel.
DECIDING WHERE TO GO FIRST
Good news – the order of your trip is not mission critical! Generally speaking, I'd say it's marginally better to visit Peru and Machu Picchu first. It's typically the more physically demanding part of the trip, especially considering the altitude. Plus, you're moving around more from place to place on this leg of the trip. Once you arrive in the Galapagos, although you do still explore a lot, you usually remain on the same ship or stay at the same hotel – not flying from city to city, as one does in Peru. And the Galapagos leg tends to be a more luxurious experience overall. All your meals are included. There are snorkeling activities and amazing beaches, and it's usually warmer.
But some people recommend visiting Ecuador first – and there are good arguments for doing so. For example, some people prefer to start their trip with the typically warmer, more relaxing bits. Also, on the
shorter 9-10 day trips, starting with Ecuador gives you the chance to visit Quito and usually removes another visit to the airport. More on that shortly. And if Machu Picchu is a bigger highlight of the trip for you than Galapagos, you'd have that saved for last. Therefore, if the best overall itinerary with the best Galapagos ship option available has you starting in Ecuador, then that's just fine!
Let's look at a couple of itinerary options showing what the trips would look like depending on where you go first. Hopefully you have more time to explore these amazing places. But let's start with the minimum, then add days to make it better.
9 Day Combo Trip Itineraries
Starting with Peru – Machu Picchu
Day 1 – Fly to, arrive in Lima, Peru
Day 2 – Fly to Cusco, Sacred Valley, overnight Day 3 – Full day Machu Picchu; return Cusco
Day 4 – City tour or morning free Cusco; fly to Lima
Day 5 – Fly to Guayaquil, Ecuador; city tour or afternoon free Day 6 – Fly to Galapagos Islands; board ship – hotel
Days 6-9 – 4 day/3 night Galapagos program
Day 9 – Final day Galapagos; fly back to Ecuador and home
Some people ask, "Can't we do all this in eight days by flying to Lima and Ecuador on the same day?" In this example, you would need to compress Days 4 and 5 into one day. Although it is theoretically possible, on paper, I do not recommend it. There are simply too many operational risks, and by doing so, you increase the chances of missing your Galapagos cruise.
All flights from Cusco must connect in Lima, and due to the way flights are currently organized by the airlines, schedules do not always allow for the connection to be safely made on the same day from Peru to Ecuador – from Cusco to Lima, then to Guayaquil or Quito. If there are issues with the flights and you miss your connection, you won't make it Ecuador that same day. Then, you'd miss your flight to the Galapagos the following morning … and the ship won't wait for you! This becomes an even greater risk during the rainy season in the Andes of Peru, from approximately November through March, when flights out of Cusco are more likely to be delayed.
So it's best to stay the night in Lima on the way back through. Even if you spend most of the day in Cusco, you can take a late afternoon flight to Lima and stay at the airport hotel before heading to Ecuador the next day, or you can depart Cusco early and spend the afternoon (eating!) in Lima. Although it might feel like a loss or waste of time to organize it in this way, it is operationally safer – ensuring you make your ship departure in the Galapagos – and allows you to see a bit more of Cusco or Lima.
Airlines recently introduced flights on some days allowing a smooth connection from Cusco through to Ecuador on the same day. So if you don't want to stop in Lima again and this is available, then schedule it two days before flying to the Galapagos and spend some time Quito (recommended) or Guayaquil.
Starting with the Galapagos
Day 1 – Arrive Quito or Guayaquil, Ecuador Day 2 – City tour or open day
Day 3 – Fly to Galapagos Islands
Days 3-6 – 4 day/3 night Galapagos program Day 6 – Last day Galapagos; fly to Lima, Peru Day 7 – Fly to Cusco, Sacred Valley, overnight Day 8 – Full day Machu Picchu; return to Cusco Day 9 – Morning Cusco, Fly to Lima and home
Again, don't try to compress it into eight days. Even if you're not interested in a Quito city tour, a dependable travel agent would insist on keeping this "buffer day" on the front end of your trip. International flights to Quito can indeed be delayed or cancelled due to inclement weather, or you could miss a tight connection in your home country. If this happens and you don't make it to Quito that day, and your flight to the Galapagos departs the following morning, you'll miss your cruise. Clearly, it's not worth the risk. At the end of the day, I think you'll be thankful to have explored Ecuador's capital of Quito, the world's first city designated a cultural heritage site by UNESCO. Or if you prefer to spend that day outside the city, there are plenty of options in nearby towns, villages, mountains, and cloud forests.
As noted, these itineraries indicate the minimum amount of days necessary to do this trip. If you have the time, I recommend extending the trip to at least 10 or 11 days. This will give you a bit more time in Cusco or Quito, or even better, another day at Machu Picchu or in the Galapagos … or both!
If You Have an Extra Day…
If time is limited and you HAVE to choose between a second day at Machu Picchu or an additional day in the Galapagos, which is the better choice? This is one of the tougher questions out there! Not to shy away from it, the easy answer is that it depends on which of these spectacular destinations attract you more. Some people have a clear idea of which one is going to be the highlight of their trip. On the one hand, I've heard some say that they're fine if they only see the giant tortoises in the Galapagos, so 4 days/3 nights there would be enough for them. On the other hand, other folks don't plan on doing the short hikes next to Machu Picchu (Huayna Picchu or Machu Picchu Mountain), so they might feel that one day there is plenty.
Although I'd personally prefer the additional day in the Galapagos, I don't believe there's one correct answer to this question. A day more in the Galapagos gives you three full days on the islands, rather than two – a significant increase in time to explore. However, the extra day in the Galapagos is more
expensive than taking an extra day at Machu Picchu. Plus, adding a second day in Machu Picchu takes away much of the risk of missing something, be it due to weather, how you feel that first day, etc.
Despite all this discussion, at the end of the day, if your travel dates are restrictive or you're booking at the last minute, the decision might be out of your hands. In this case, the best Galapagos option you'll find might be four OR five days – simply select the better of the two options. Adding or subtracting a day at Machu Picchu is an easier adjustment to make. Once again, we see that planning for the combo trip best starts with making decisions about the Galapagos part of the trip. Let's learn more about that now, as we explore the key decision-making factors.
Now let's look at ideal itineraries, which allow you more time to explore these same core destinations while moving at a more comfortable pace. If you wanted to visit other destinations within these countries as well, you would need to add on more time. More on that soon.
14 Day Combo Trip Itineraries
Starting with Peru – Machu Picchu
Day 1 – Fly to, arrive in Lima, Peru
Day 2 – Half-Day Lima City Tour; Restaurant Day 3 – Fly to Cusco, Transfer Sacred Valley Day 4 – Full day Sacred Valley Tour
Day 5 – Day 1 Machu Picchu
Day 6 – Day 2 Machu Picchu; Train to Cusco Day 7 – Cusco City Tour
Day 8 – Morning free Cusco; Fly to Lima Day 9 – Fly to Guayaquil, Ecuador
Days 10-14 – Fly to Galapagos; 5 day/4 night program Day 14 – Fly to Quito, Guayaquil; Home
Starting with the Galapagos
Day 1 – Fly to, arrive in Quito, Ecuador Day 2 – Quito City tour or Open Day Day 3 – Fly to Galapagos Islands
Days 3-7 – 5 day/4 night Galapagos program; Fly to Lima
Day 8 – Half-day Lima City Tour
Day 9 – Fly to Cusco, Transfer Sacred Valley Day 10 – Full day Sacred Valley
Day 11 – Day 1 Machu Picchu
Day 12 – Day 2 Machu Picchu; Train to Cusco Day 13 – Cusco City Tour
Day 14 – Fly to Lima; Home
If starting in Ecuador, I would even add a day outside Quito, to explore Cotopaxi, Otavalo, Papallacta, or the cloud forests. Many variations of this – from 10 to 13 days – can still give you an excellent trip. This at least gives you a framework. And if you've only got nine days, it can still be something special!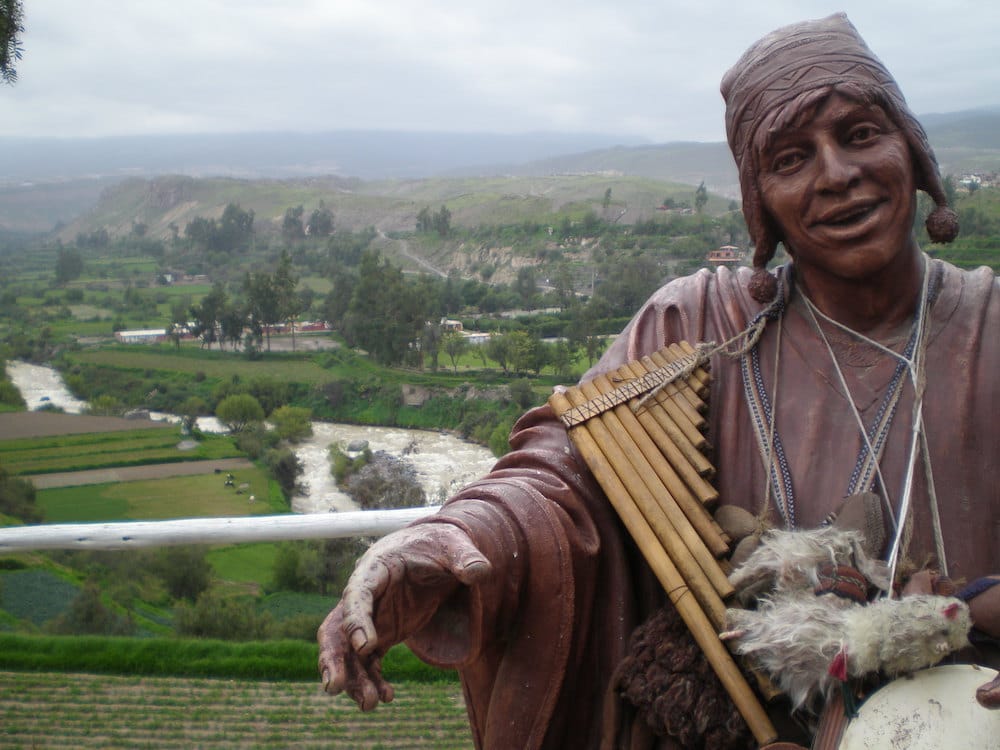 Top "Bonus Destinations" in Peru & Ecuador
If you have more than the recommended 12-14 days for this trip and want to visit more of Peru & Ecuador, considering adding any of these wonderful destinations to your itinerary:
–Arequipa & Colca Canyon (Peru) – Beautiful colonial city and gateway to the deepest canyon in the world, with natural hot springs and best place to see the Andean Condor
–Lake Titicaca (Peru) – birthplace of the Inca and highest navigable lake in the world
–Museum of Lambayeque, Chan-Chan, Huaca de la Luna/Sol (Peru) – experience Pre-Incan cultures along the lesser visited north Peruvian coast
–Paracas, Islas Ballestas, Ica, Nazca Lines (Peru) – marine mammals, sand dunes, Pisco (national
liquor) and flying over huge animal figures somehow drawn on the desert floor
–Amazon Jungle (Peru & Ecuador) – unique flora and fauna within spectacular biodiversity
–Otavalo, Papallacta, Cloud Forests (Ecuador) – world-famous indigenous markets, world-class natural volcano hot springs, fresh air and birds beyond belief
— Avenue of Volcanoes – Cotopaxi, Cuenca, Cajas (Ecuador) – one of world's highest active volcanoes, Andean Haciendas, a small colonial city gem and naturally diverse national mountain park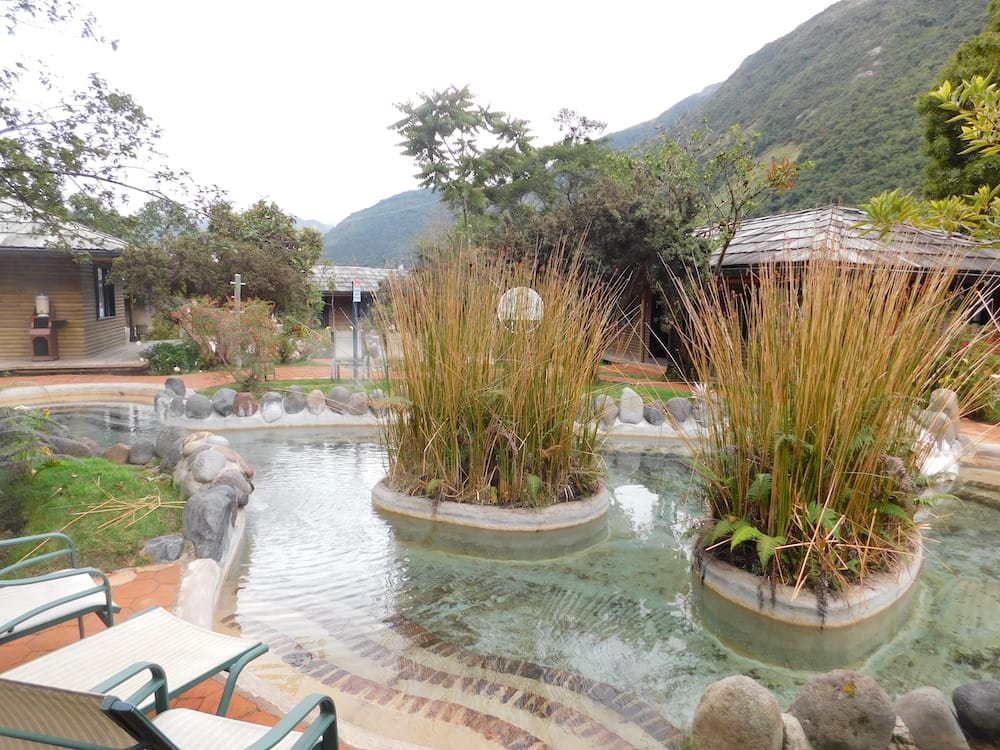 And the list goes on. Both of these countries have so many hidden gems and lesser-known places to visit, it's difficult to give them all the respect they deserve. If you have even more time and want to go more off the beaten path, try and include a visit to some of these as well.
If you are considering doing so, consult your travel agent about how they should be worked into your itinerary and in what order. Although I stated earlier that visiting Galapagos before Machu Picchu, or vice versa, is not critical, adding other destinations in the mix might change that recommendation. For example, some passengers have expressed disappointment when visiting the Amazon jungle after the Galapagos, due to the relative difficulty of seeing wildlife. From an animal-spotting perspective, it's hard to follow the Galapagos.