Peru & Bolivia Tour – Machu Picchu, Lake Titicaca & the Salt Flats
Includes transfers, tours & hotels – internal flights will be added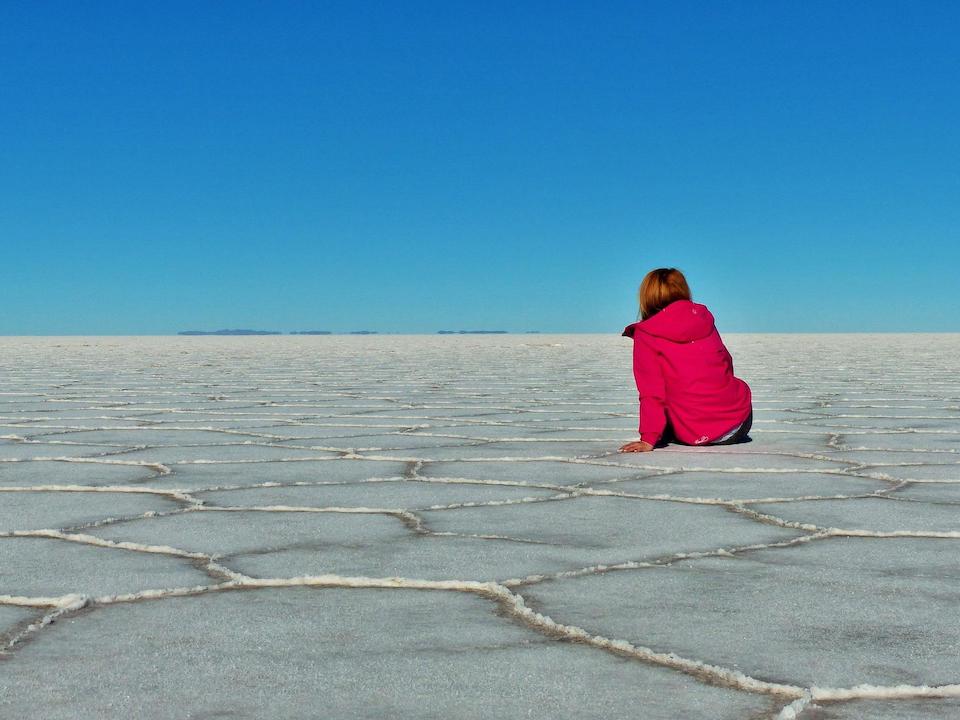 Sample Itinerary – Will Be Customized
Your trip starts from home with your international flight to Lima, Peru. We'll meet you at the airport and take you to your hotel – even if staying at the airport. If time permits or you add a day, we can bring you to stay in the tourist center, Miraflores, and on a tour of the city.
Today you fly from Lima over the Andes to the Inca capital of Cusco – over 11,000 feet above sea level. Upon arrival we'll pick you up and take you to stay in the Sacred Valley, located at a lower and more manageable altitude to acclimatize. If there's time and you feel fine, we can stop by some local places, before checking-in to your hotel.
Today you'll join a small group or private vehicle for a tour of the Sacred Valley of the Incas, accompanied by a professional, English-speaking guide. You'll have the chance to visit the markets at Pisac – the most famous in the Valley – with wares from local vendors, and if there's time, the ruins above the town. With a lunch break included, you'll also visit the village and ruins of Ollantaytambo – a special Inca fortress with a unique history … and the departing point for trains to Machu Picchu. A private tour will also allow you take in the Salt Mines at Maras and the agricultural terraces at Moray. That evening, prepare a day bag only for the train and tour of Machu Picchu. Your luggage will be transferred to Cusco.
Today we bring you to the station at Ollanta for your train to Machu Picchu town, where you will be met by your next guide. S/he will join you on the bus up to this amazing ancient Inca Citadel. Together you will explore this staggering archaeological and engineering masterpiece – and then have some time to enjoy the site at your leisure – taking more photos, or simply sitting in quiet contemplation. In the afternoon, you will head back down for lunch in the town and then your train and transfer back to Cusco and your hotel there.

Option:Spend an additional night in the town below Machu Picchu, visiting again the following morning. Ascend the peak of Huayna Picchu – if you think the views are worth the steep and challenging climb!
If you do not add-on a day to see Cusco, today we will bring you to your first-class tourist bus traveling across the high altiplano from Cusco to Puno. There are regular stops, including lunch, so you can appreciate the historic sites of Raqchi and Andahuaylillas and the stunning mountain scenery. Overnight in Puno city center or on the shores of Lake Titicaca.
We pick you up from your hotel to take you on a full day guided tour of Lake Titicaca – the birthplace of the Inca – visiting two completely different and unique traditional societies. The Uros people live on reed islands that they make themselves: the islands making up an entire community including post office, shops, school and clinics. The other island is Taquile, which has its own distinct culture – colorful and with almost no motorized transport! Return by boat to Puno and your hotel there.
Travel overland across the high plains and into Bolivia.
We take you on a tour of this fascinating city including the ´Witches Market´ where locals and shaman buy their charms and sacred ingredients, the historic center and viewpoints where you can appreciate the high mountain location of La Paz. Overnight in La Paz.
Fly directly to Uyuni and the start of your Salt Flats Tour. Visit miles of dazzling white salt flats and an island of cacti. Incredible scenery on your 4 x 4 private tour. Overnight in Uyuni.
Visit the Colorado Lakes to see flamingoes and diffferent colored altiplano lakes. With huge volcanoes behind, the scenery (and altitude here) is absolutely breathtaking.
Return to La Paz and have the rest of your day at leisure
We take you to the airport for your flight home