Tours to Patagonia Glaciers & Iguazu Falls
Includes transfers, tours & hotels – internal flights will be added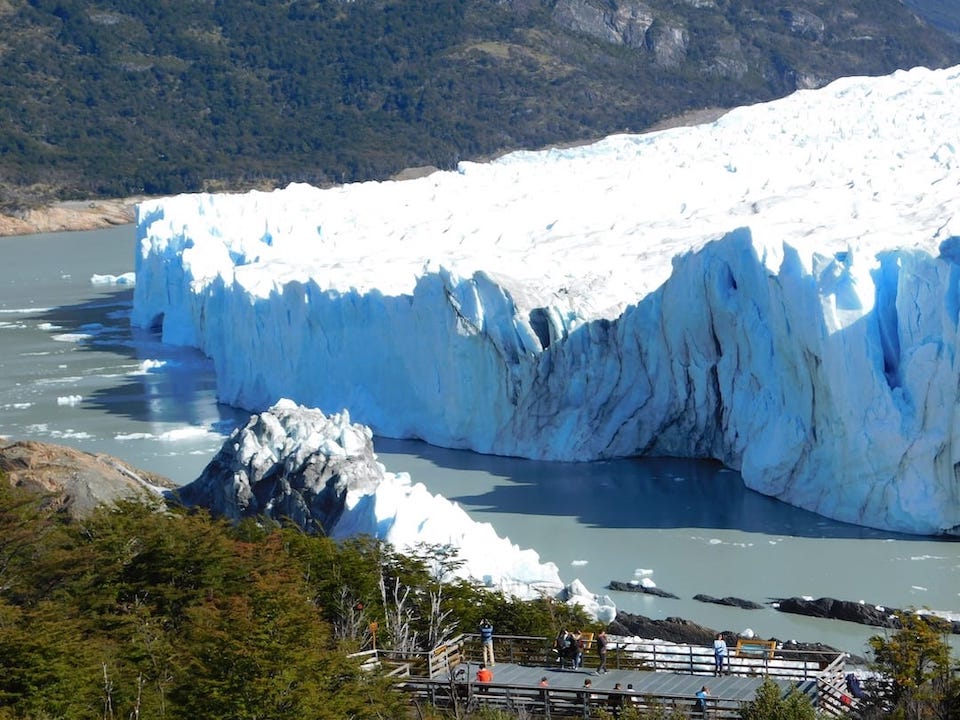 Sample Itinerary – Will Be Customized
When your international flight arrives in Buenos Aires, we'll take you to your downtown hotel or straight on a guided tour – depending on the arrival time. You can visit traditional neighborhoods, including the birthplace of Tango, old-time cafes, monumental obelisks, and then settle-in, to experience world-class barbeque (parrilla), empanadas and wine … in the "Paris of South America." And shopping, for unique European influenced local styles. Other tour highlights include Evita Peron's grave, stopping for traditional snacks and the colorful, day-glow houses of La Boca.
In the morning you can Argentina's gorgeous capital at your leisure, before we bring you to the airport in the afternoon for your flight to Iguazú. We'll meet you here and take you to your hotel – in the town or nestled in the surrounding jungle.
Today you will join a tour of either the Brazil or Argentina side of Iguazu Falls, with the other scheduled for the following day. With Iguazú's spray lashing your skin and its deafening roar thundering in your ears, you'll feel the might of this tower of white water from very close indeed. Exotic birds, rainbows, and butterflies hover around you as walk the trails, and you can step out onto a catwalk that extends 1,200 yards over the so-called Devil's Gorge—if you dare.
Today you will join or have a private tour of the other side of Iguazu Falls – Brazil or Argentina. And maybe take a boat ride up to the Falls themselves!
After breakfast we'll bring you the airport for your flights to El Calafate—the gateway to southern Patagonia. You will change planes in Buenos Aires and arrive for dinner. It's the complete other side of the country! (nearly 2,000 miles) This rustic town, with its picturesque houses and well-tended gardens, looks out on the turquoise waters of sprawling Lake Argentino. Here you can spot condors, guanacos, wild horses, and all manner of exotic birds. Stroll through its streets in the cool breezes of evening.
Today we bring you on a full-day tour of the Perito Moreno Glacier—one of the few in the world that's not shrinking. You will experience it from close walkways, take a boat ride (Safari Nautico) that brings you close to this massive wall of ice, as big as a city. Some tours allow you to trek on the actual glacier itself. If you're lucky, you'll have the experience of seeing and hearing massive chunks of ice falling into the water, as the sun streaks the glacier with blue. While on the walkways you should hear it shifting – it's alive!
We will depart from your hotel in a minivan headed towards Glacier National Park, for 1hr 30mins, with the snow-capped Cerro Frías as our backdrop, to arrive at Nibepo Aike Ranch – the only ranch in the area that has maintained the traditions of sheep-shearing and Hereford cattle-breeding as its primary focus. Enjoy an inviting hot drink and a delicious snack in the classic quincho (rustic dining room)! Walk the coast of Lago Argentino, watch how a real gaucho (the Argentine cowboy) works the shearing shed, and view a unique demonstration of gaucho horsemanship. At the end of the day, return to the quincho, where a mouth-watering grilled lamb awaits, sizzling over a traditional Patagonian fire pit. Vegetarian meals are available.
In the morning we'll take you to the airport for your flight to Buenos Aires, to connect with your international flight home. An unforgettable trip, experiencing two "opposite" natural wonders … in one week!