How To Get There
To get to Machu Picchu, you must first make it to Cusco. Some travelers arrive by bus or train, visiting other destinations in Peru beforehand, such as Arequipa & the Colca Canyon or Puno & Lake Titicaca. But most visitors will fly directly from Lima (1.5 hours). At present there are no international flights directly to or from Cusco, except for some closer, local destinations, such as neighboring Bolivia's capital, La Paz.
There are direct flights from Cusco to Puerto Maldonado, to visit that part of the Peruvian Amazon Jungle (Tambopata National Reserve), and to Iquitos – to visit another part of the Peruvian Amazon. Note these flights are on proper, good quality jets with reputable international airlines, such as LATAM and Avianca. No small twin-engine turbo prop planes for the journeys between these cities.
Weather & Climate
Cusco's climate is guided by its mountainous location – in the Peruvian Andes – and its elevation – 11,000 feet plus (3,400 meters) above sea level. Despite the altitude, the weather is relatively mild, with temperatures that stay above freezing but generally below 70 F (20 C). Precipitation is the biggest variant throughout the year, with the rainy versus dry season being one of the most important factors impacting the region's weather. During the dry season from approximately May to September, there is very little to no rain. Then, in October, it returns. The rains pick up pace in November and December, typically peaking in January and February, before starting to trail off again in April.
Especially during the dry season, it can get quite warm in the strong mountain sun (don't forget sunblock), then feel quite chilly in the shade. Dressing in easily changeable layers makes the tour day easier. And of course don't forget an umbrella and waterproof options for the rainy season.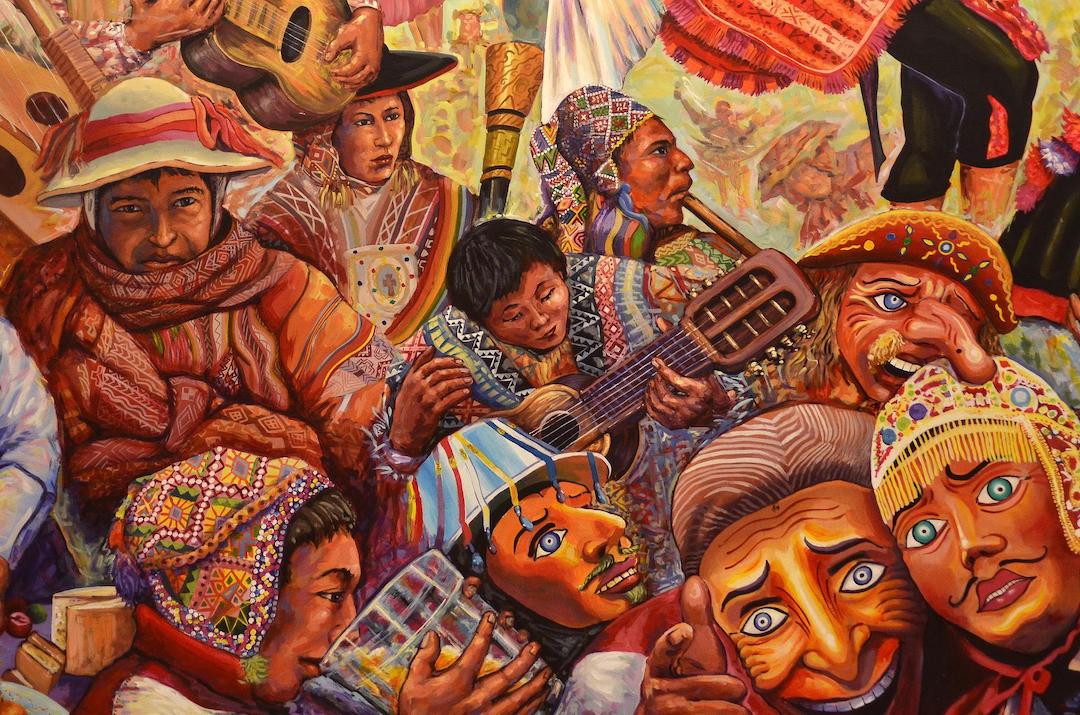 Soroche – Spanish/Quechua for Altitude Sickness
Generally speaking, symptoms of altitude sickness do not tend to appear until one reaches 2,500m (8,000ft) above sea level. From that point on up, even an additional 100m (160ft) can make a difference, and this becomes even more pronounced the higher one goes. It has been said that more serious symptoms do not tend to appear until 3,600m (12,000ft) above sea level, but note, in Peru you will be walking around in this altitude range, in Cusco and its surroundings. At that level, some people experience headaches, nausea, exhaustion, or dizziness. Others experience none of that.
There do not seem to be any hard and fast rules to help predict how we will react to high altitudes and the lower levels of oxygen that go with it. Each person can react differently, and it does not seem necessarily linked to the state of one's age or general level of health or fitness. It's best to contact a medical professional or government health authority about how to prepare yourself and deal with the effects of altitude sickness, should symptoms present themselves. Some recommend altitude sickness pills (Diamox), but there are mixed results with those. If you decide to use those as a preventive measure, you'll want to take them some days before you will experience higher altitudes, i.e., before flying to Cusco, or even before your international flight to Lima and Peru.
One of those most important things to do when first arriving at high altitudes is to simply take it easy by minimizing any heavy lifting and climbing. Keeping watch of your breathing, how you feel and your body's reactions to the change in altitude. If you don't feel right, sit and rest. There's no shame in returning early to your hotel. Also, stay hydrated, don't eat too much, and drink alcohol in moderation or not at all on the first day and night.
Hotels in Cusco
Upon arrival at Cusco airport, although some passengers will be transferred directly to a hotel in the Sacred Valley, others will stay in Cusco that first night. If you do, remember to take it easy for the first day or two, due to potential altitude sickness issues. This former Inca capital has a wide range of hotels, from basic, economic 3* options to the most luxurious 5* properties, from the Belmond and Inkaterra groups, for example. All in this range should be clean, have an English-speaking reception and provide good service, with an obvious variation within the range. They might be managed by local, Peruvian companies or managers, or might be a part of the larger international hotel chains, such as Marriott.
The city is relatively small, by international standards, with the main square or Plaza de Armas as its focal point. Most of its top hotels will be located with a few blocks of the Plaza, allowing for easy exploration of this quite walkable tourist mecca. Keep in mind though, you'll often be navigating uneven cobblestone streets. Taxis are cheap, so don't hesitate to ask the hotel to call a taxi for you, to your favorite restaurant (or vice versa) – if you feel the altitude is taking its toll.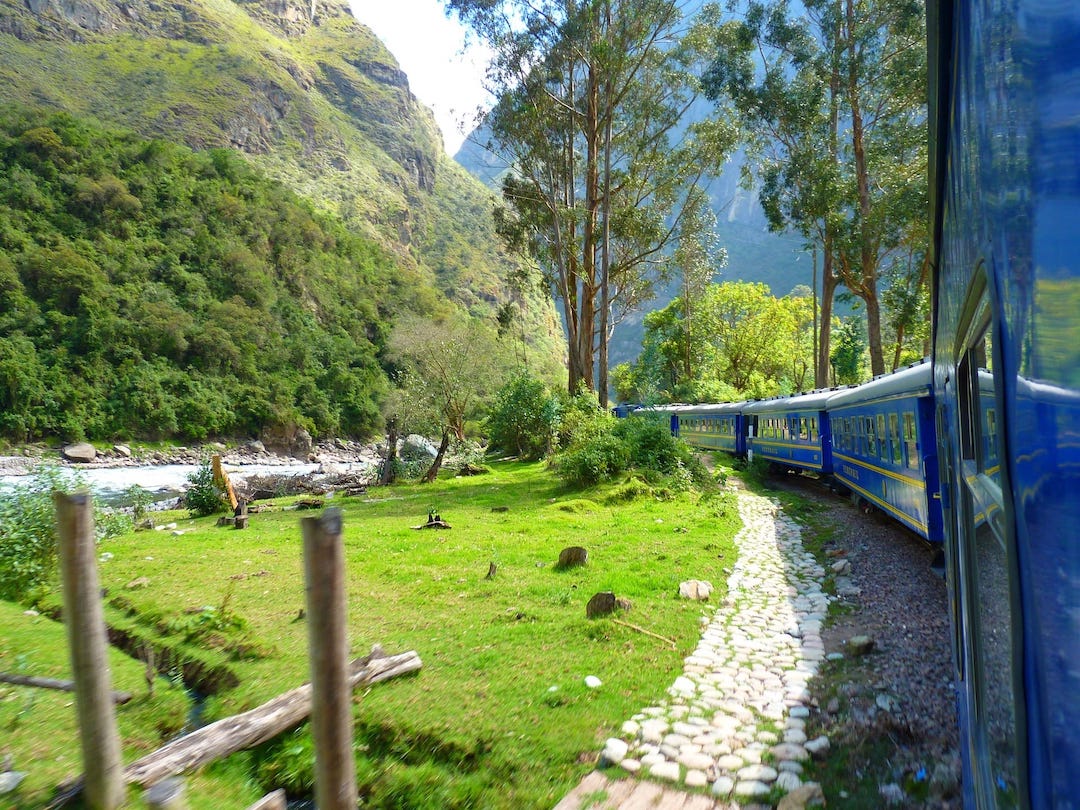 Getting to Machu Picchu
Although some travelers will be hiking or trekking to Machu Picchu – the Inca Trail, Lares and Salkantay treks start in Cusco – most will take a train. There are luxury, first-class and economic options and they depart from either Poroy, approximately 30 minutes from Cusco, or Ollantaytambo, in the Sacred Valley, nearly 1.5 hours away. The journey would be 3.5 hours from Poroy, and 1.5 hours from Ollanta.
The trains all arrive in the town of Machu Picchu, formerly known as Aguas Calientes, from where you take a 30 minute bus up to the Historical Citadel and the entrance to these amazing ancient Inca ruins. Note there are luggage restrictions on the train, where you should only bring a small day pack or overnight bag, leaving the majority of your luggage back at your hotel in Cusco or the Sacred Valley.
More Time in Cusco
If you have more time in Cusco and you've already done a tour of the city, we recommend a visit to the Machu Picchu or Inca museum at Casa Concha that holds the largest collection of Machu Picchu artifacts in the world. In addition to the 366 museum-quality objects returned by Yale University in 2011, the collection includes the totality of fragments resulting from the excavations, which are kept in storage and studied by local and international researchers. And don't forget the Chocolate Museum – a kids (and some adults!) favorite.
A visit to the large, open market in the neighborhood of San Pedro (also located in the city center), offers tourists a chance to experience some fabulous local flavor. Hopefully, you can get a Cusquenan (a person from Cusco), or even your guide, to join you. Finally, there is the lesser-known Planetarium Cusco, for a particularly Incan view of space. If you want to walk with the Incas a bit more, consider visiting Moray & the salt mines of Maras while in the Sacred Valley, or lesser known Inca ruins in another part of the region, at Tipon, in the South Valley.
The Inti Raymi Festival
This historic festival dedicated to the Inca god of the Sun takes place in Cusco each year on June 24. It is sometimes billed as the second-largest party in South America after Carnival in Rio, but it's less of a party and more of a festival – a historical representation of ancient religious or pagan Inca ceremonies. It is quite the spectacle, especially if you can get tickets to the main show at Sacsayhuaman. It is resplendent with colorful costumes and rites repeated in Quechua – the ancient, indigenous language. But keep in mind it is very popular, and as you might expect, prices increase and the availability of tours and hotels decreases around the time of the festival. It might be easier for trip-planning purposes to avoid it (and avoid traveling around June 24), but if experiencing the festival is a priority for you, do book ahead!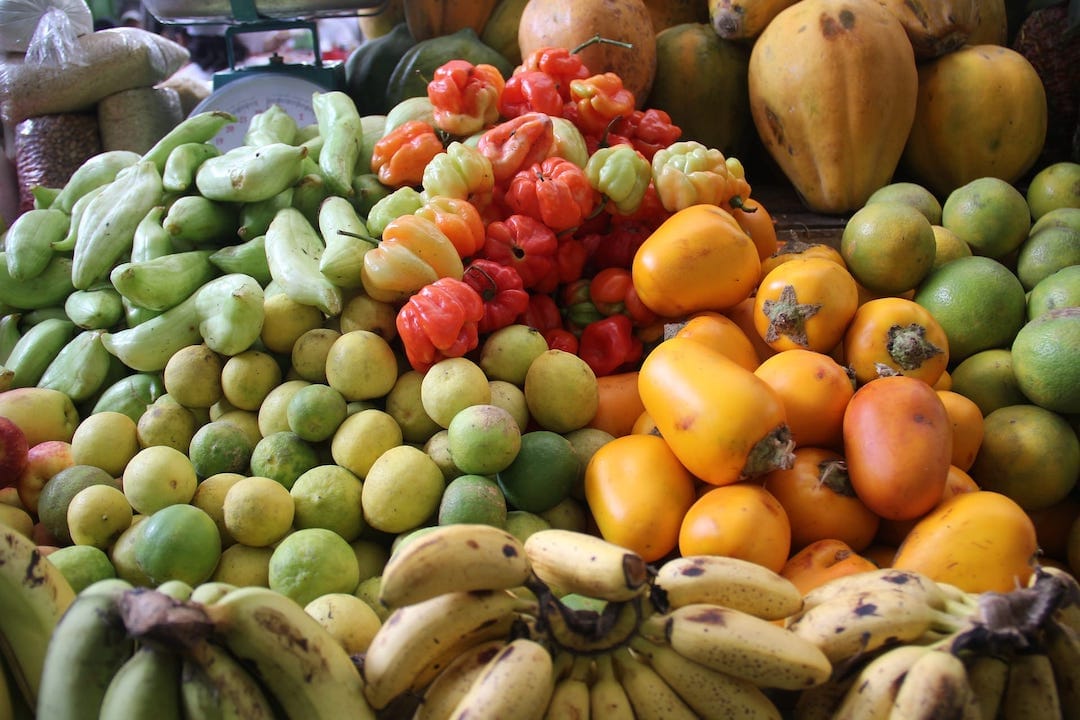 Cusco's Top Restaurants
The country's capital Lima has the best restaurants in Peru – some say, the best on the South American continent. But Cusco has some fabulous restaurants as well. Here are just a few we recommend:
Cicciolina
Chicha
Map Café
Limo
Pachapapa