Machu Picchu & Galapagos Tours
Includes transfers, tours & hotels – internal flights will be added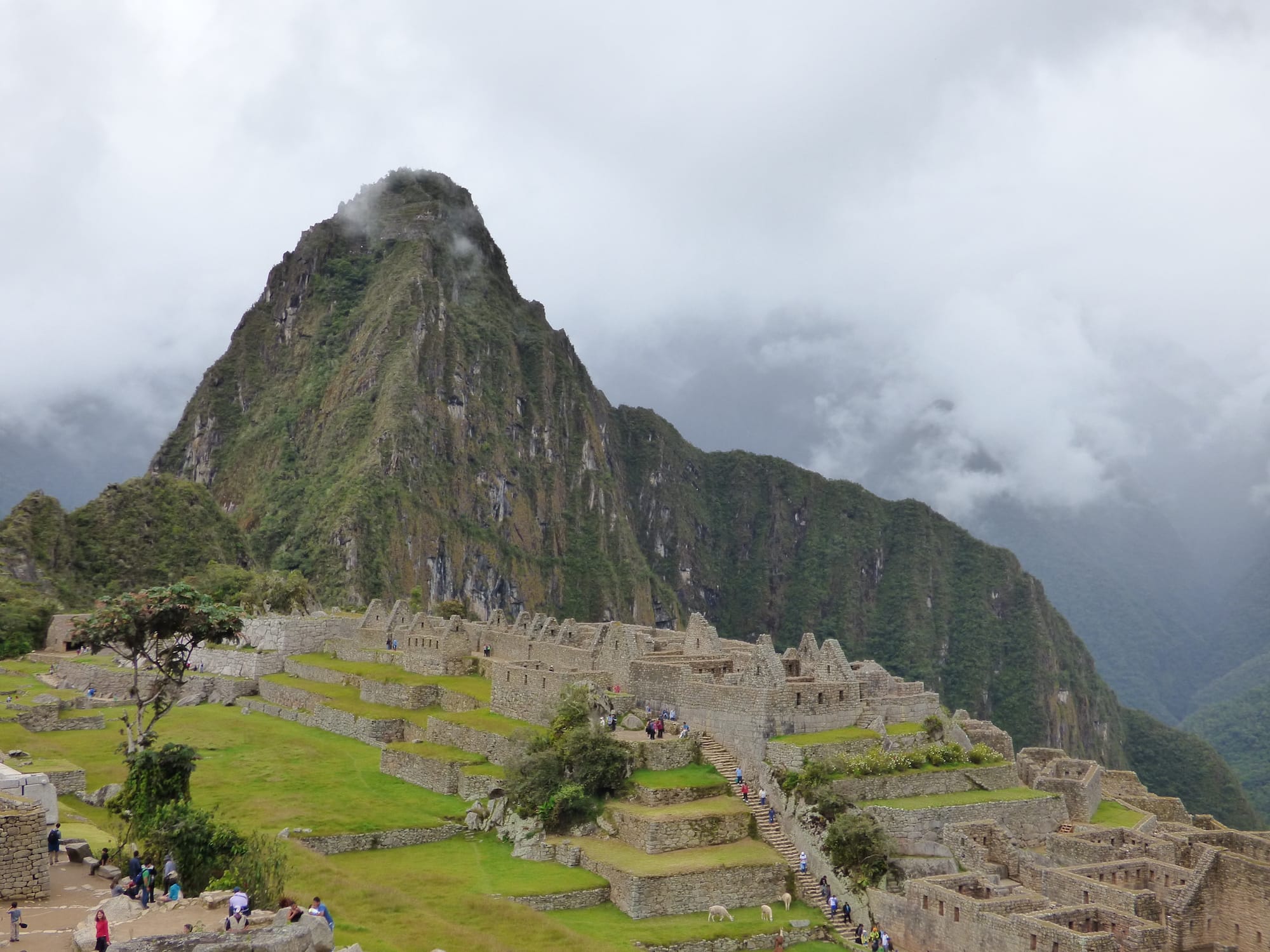 Sample Itinerary – Will Be Customized
Your trip starts from home with your international flight to Lima, Peru. Or Quito, Ecuador – if you do the trip in reverse! (That's just fine) We'll meet you at the airport and take you to your hotel – even if staying at the airport. If time permits or you add a day, we can bring you to stay in the tourist center, Miraflores, and on a tour of the city.
Today you fly from Lima over the Andes to the Inca capital of Cusco – 11,000 feet above sea level. Upon arrival we'll pick you up and take you to stay in the Sacred Valley, located at a lower and more manageable altitude to acclimatize. If there's time and you feel fine, we can stop by some local places, before checking-in to your hotel.
Today you'll join a small group or private vehicle for a tour of the Sacred Valley of the Incas, accompanied by a professional, English-speaking guide. You'll have the chance to visit the markets at Pisac – the most famous in the Valley – with wares from local vendors, and if there's time, the ruins above the town. With a lunch break included, you'll also visit the village and ruins of Ollantaytambo – a special Inca fortress with a unique history … and the departing point for trains to Machu Picchu. A private tour will also allow you take in the Salt Mines at Maras and the agricultural terraces at Moray. That evening, prepare a day bag only for the train and tour of Machu Picchu. Your luggage will be transferred to Cusco.
Today we bring you to the station at Ollanta for your train to Machu Picchu town, where you will be met by your next guide. S/he will join you on the bus up to this amazing ancient Inca Citadel. Together you will explore this staggering archaeological and engineering masterpiece – and then have some time to enjoy the site at your leisure – taking more photos, or simply sitting in quiet contemplation. In the afternoon, you will head back down for lunch in the town and then your train and transfer back to Cusco and your hotel there.

Option: Spend an additional night in the town below Machu Picchu, visiting again the following morning. Ascend the peak of Huayna Picchu – if you think the views are worth the steep and challenging climb!
In the morning you should have some free time in Cusco to visit the city's fabulous Cathedral or the Qoricancha (Incan Temple of the Sun). Or we can include a private tour, with small group tours in the afternoon (for those adding on more time here). At the appropriate time, we'll take you to the airport for your flight back to Lima. For convenience we recommend the airport hotel this evening.
Unless you add more travel days – and fly to Quito and explore Ecuador's capital and UNESCO world-heritage city, in the morning you will fly to Guayaquil – for the second part of your unforgettable journey: the Galapagos Islands! Its legendary status in natural history needs little introduction.
You will take the hotel shuttle to the airport, or we will pick you up, for your two hour flight to the Galapagos Islands – Baltra (Santa Cruz Island) or San Cristobal airport. You will be met there and transferred by bus (coach) to your ship – moored around the corner, or on the other side of Santa Cruz !

The minimum 4 day cruise of the Galapagos Islands can be extended to 5 or 8 days. You can choose between larger vessels that hold 90-100 passengers or smaller, more intimate yachts or catamarans (16-20 passengers). Catamarans and largest vessels tend to be more stable in rougher seas (June-Oct). We'll help you choose the ship that suits your preferred traveling style – and an itinerary with the islands and animals you want to see.

Whatever your choice, you'll have a comfortable cabin, excellent food throughout and, most importantly, a knowledgeable English-speaking naturalist guide, who will fascinate you with the incredible natural history of Galapagos. Itineraries vary depending on the cruise ship, but typically each full day you'll have two excursions – boarding a panga (motorized raft) to go ashore and walk through mangrove, cactus forest and beaches – passing casually next to land and marine iguanas, sea lions, blue and red boobies, owls and many other fascinating birds. And/or snorkeling !

Typical cruises include:

Walking in the highlands of Santa Cruz or San Cristobal with giant tortoises
Snorkeling and swimming with sea turtles, sharks, sea lions, colorful tropical fish and Galapagos penguins
Watching the world's only marine iguanas huddle for warmth, then dive into the sea to eat algae from the rocks
Listening to your local expert guide tell strange stories of the early inhabitants of Floreana Island
Spotting flamingoes, albatrosses and the famous boobies
After a potential final morning excursion, we will bring you back to the airport, to fly to mainland Ecuador and connect with your international flight home … an unforgettable trip!

All our trips are customised and leave on any day – mostly depending on the Galapagos ship itinerary. Contact us today and request your very own personalised tour program.
Peru, Machu Picchu & the Galapagos Islands
If you had to pick just two places to visit in South America, there's no doubt that a tour of Machu Picchu and the Galapagos Islands should be top of your list.
These two destinations are not only unique to South America, but also in the entire world. With the Galapagos featuring wildlife found nowhere else on Earth, and the marvel that is Machu Picchu perched atop a cloud forest-clad mountain, together they hold the promise of a life-changing vacation.
The tour, in addition to Machu Picchu, gives you the option to visit Cusco, the ancient capital of the Inca Empire as well as the nearby Sacred Valley of the Incas. You can take a train to Machu Picchu or hike there, on the Inca Trail. In the Galapagos, the minimum cruise duration is 4 days, and this can be extended to 5 or 8 days. Or you can stay in a hotel on the Islands and explore from there – land-based.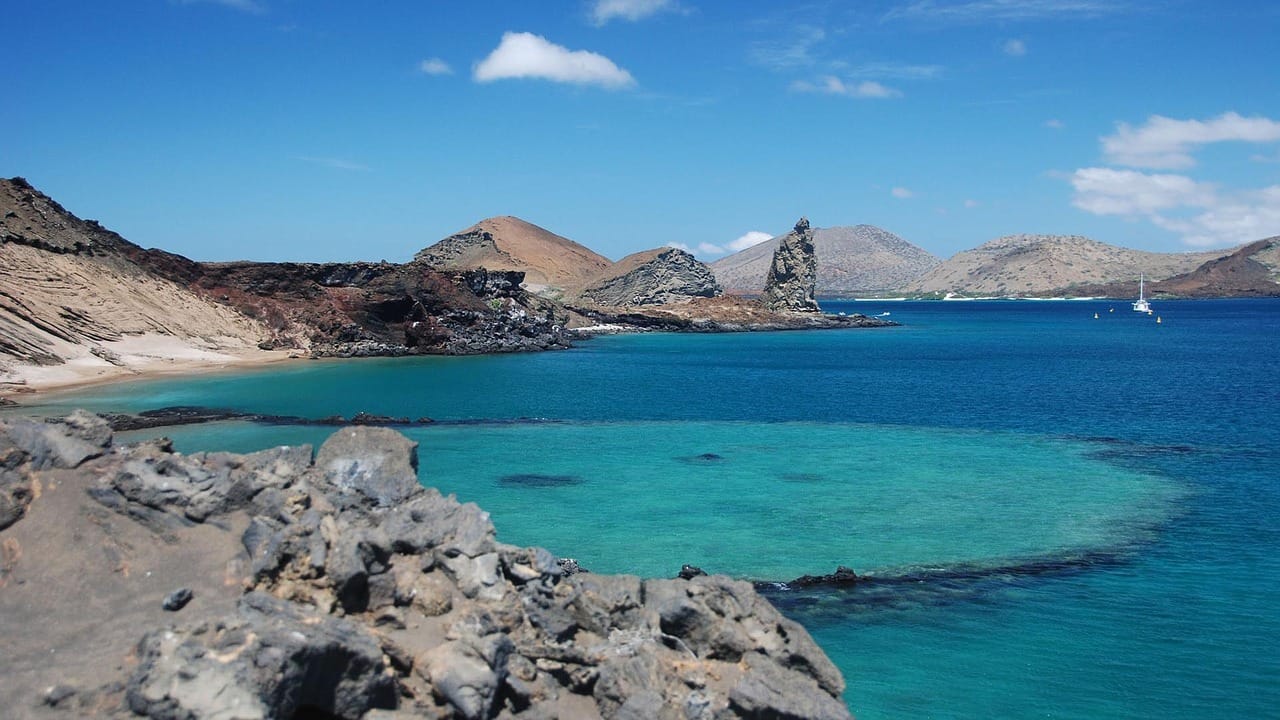 Tip: Each cruise ship visits different islands, so if you have somewhere in particular on your Galapagos Islands bucket list, be sure and let us know!
Request Additional Information